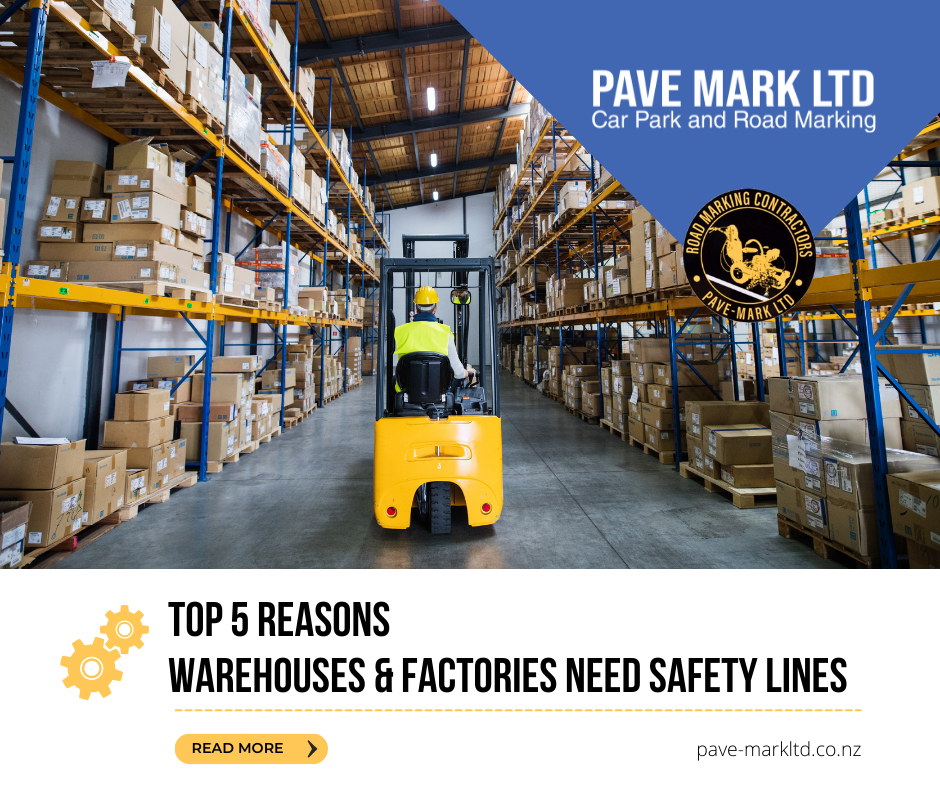 Factory environments have a lot going on, whether that be forklifts carrying raw materials and finished items, or workers participating in manufacturing tasks. Unfortunately, busy environments make for dangerous ones if the facility is disorganised. Keeping everything running smoothly is very important! 
That's where Pave Mark comes in to help Factories and Warehouses improve safety, organisation and efficiency with the use of special floor markings.
Here are our top 5 reasons why Factories and Warehouses need their floors painted properly!
🚧 All Factory and warehouse spaces are different depending on the activity and who works there. One size does not fit all! Our specialist team can come to your premises and offer you a completely bespoke quote that suits your requirements according to your workflow.
🚧 Walkways and hatching (no-go areas) are both very common and important lines to be used in a factory setting. They allow people and machinery to identify where they should walk, and where they shouldn't!
🚧 Floor marking shapes are visual tools that take the form of footprints to indicate where people should travel, arrows to give directions or any number of other shapes. These visual tools are especially effective at directing workers along certain pathways and aisles. Showing staff and customers exactly where to go improve both traffic within the facility as well as safety! 
🚧 Painted signage communicates specific information to people such as directing employees to emergency equipment; reducing forklift collisions in traffic lanes and decreasing physical hazards and much more!
🚧 Maximise your factory with an efficient, safe workspace for all. A company can use markings to identify where mechanical equipment should be stored when not in use, establish a visible boundary for hazardous work areas, and much more!
If you need a free quote for your factory or warehouse, give us a call on 📞 0800 54 63 48 📞